Hey guys It's Aparri here! I'm back with some TOP NOTCH ORIGINAL AJ VIDEOS!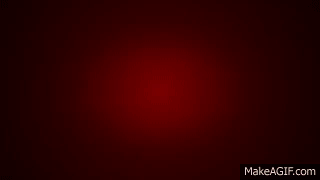 *ZOOM* APARRI.... SUBSCRIBE!1
This guy is like one of those youtube pranksters, he makes no sense.
I mean, I see this guy EVERYWHERE in Jamaa township What's the deal????? does he clone himself? is he a random Aldan wall subspecies you see sometimes?
Well... these questions are going to be answered soon.
I have done some research on this strange, Strange creature.
Let's look at his Jammer wall first.
"DUDE YOU HIT THEM SWAGGY STUFF! KEEP COOL! :)"
I see we have some XD worthy posts right here XD ROFL XDDDDDDD
LEAKED APART I FOOTAGE!!!!
Woah, calm down bud! I know u love me Aparri-San but that's too much :blush:
THEN I SAW ANOTHER APARRTT II!!!!!!!!
OMG APARRT I!!!!!!
OMG ONG ONG ONG ONG OMG ONGONGONGONGONGONGONGONGONGONGONGONGONG APART I BUYDDIED ME NO WAY! NO WAY! NO WAY! NO WAY! THIS CALLS FOR A CELEBRATION ONG!!!
can u believe that guys, I saw Aparri!
Ok, so that was my research so now I am going to compile a database on Apart I
Scientific classification

Kingdom:

Animilia

Phylum:

Chordata

Clade:

Synapsida

Class:

Mammalia

Order:

Aldan

Suborder:

Walls

Family:

AldanWall

Tribe:

SpiceDollar

Genus:

Apartius

Species:

Apartius ONGus
Origin: Once upon a time, in beta, SPIKE was release and APART I was born
So now you guys know, I will tell you HOW TO
HIT THEM SWAGGY STUFF! KEEP COOL! :)
Step 1. say THREE XD's to join the cult
Step 2. put on ur RAREST items!(Wear Christmas SPIKE for xtra points!)
Step 3. Say (now u have to say this EXACT quote) "Doing Trade Attempts for Spike Keychain! Recording!"
Comment XD,XD,XD! if you joined the cult!
HIT THEM SWAGGY STUFF! KEEP COOL! :)
HIT THEM SWAGGY STUFF! KEEP COOL! :)
HIT THEM SWAGGY STUFF! KEEP COOL! :)
HIT THEM SWAGGY STUFF! KEEP COOL! :)